Our next Peterborough event
Thursday 24th August
The Haycock Hotel, 12.00 noon - 2.00pm- Wansford PE8 6JA
Seminar
Time - Registration 11.00am for a prompt 11.15am start
Presenter - Matthew Jolly & Rebecca Findlay From Lightning Transformations
Topic - How To Get The Best ROI From Social Media For Your Business
Synopsis:

Are you struggling to stay ahead of your competition online or perhaps finding the return on your social media marketing difficult to measure? In this seminar, we provide our top tips to help you harness the power of social media to achieve a range of different business objectives, brought to life by case study examples. We'll look at some of the latest trends on social and demonstrate how your social media activity can be integrated alongside your other marketing channels as part of a joined-up marketing communications strategy.

Content:

* Defining your social media marketing objectives and formulating a strategy
* Social listening
* Our top tips for social media marketing
* Effective content marketing for social media
* How to incorporate social media into your marketing communications strategy
* Measuring the effectiveness of your social media marketing campaign

About The Presenters:

Matthew Jolly, Director

Matthew is an experienced sales and marketing professional specialising in business to business (B2B) telemarketing, social media and strategic marketing. Before founding Lightning Transformations Ltd one year ago, he recruited, trained and led a team of up to 12 marketers within one of the UK's largest B2B telemarketing companies. Matthew holds a first class (Hons) degree in Business Management and has subsequently completed qualifications in web development, social media marketing and PR.

Rebecca Findlay, Marketing Executive

Rebecca started her telemarketing career in the late eighties, and has a solid background in B2B sales and social media marketing. She has experience of working for two different B2B telemarketing agencies, and gained her content creation and social media experience working for a well-known brand name drinks company. Rebecca worked with Matthew for one of the UK's largest telemarketing operations, and when he later started his own business, she jumped at the chance to work for him.
Cost
Members - £38.40 - Book Here
Non Members - £38.40 - Book Here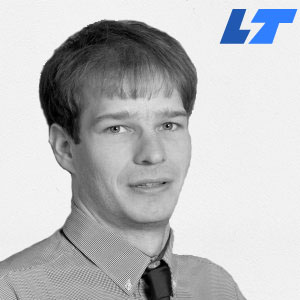 Matthew Jolly, Director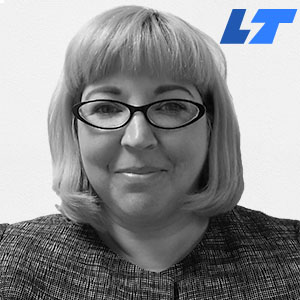 Rebecca Findlay, Marketing Executive


www.lightningtransformations.co.uk
Come and join us at
OUR NEXT EVENT
Thursday 24th August
The Haycock Hotel, 12.00 noon - 2.00pm
What members and guests say
"I have been a Business Network Member for many years, probably over 10 years now. It is a relaxed and yet structured environment in which to meet like minded business people who were keen to build long standing relationships rather than score a quick sale. I have obtained significant referrals from Network members, and have purchased services from members with great success."
Helen Brown
Slater Heelis LLP
"I've come across plenty of business networks in my years running professional football clubs and in consultancy; most are good, but this one is exceptional. The level of professional organisation and engagement of The Business Network makes me want to contribute my own experience and contacts. In turn, I expect to learn what's going on in the region and pick up new ways of doing things - supporting each other in this way benefits everyone."
Barrie Pierpoint
BP Management & Marketing Services